Cruquius 1.3H | ready mid-September
Cruquius 1.3 comprises four imposing, L-shaped buildings on Amsterdam's Entrepothaven. The building that is furthest to the right, 1.3H, offers rental apartments. Unique design, beautiful outdoor spaces and a luxurious finish make this one of the finest of Cruquius Island.
Cruquius 1.3H offers 52 rental apartments, the sizes of which vary from 43 to 122m2. Every apartment has a balcony or large terrace. Rental prices range from €1,050 to €2,150 per month (excluding service charges of €85 per month).
Viewings
Viewing is possible every Tuesday and Thursday between 13.30 and 16.30 pm. You'll have to make an appointment with one of the estate agents though, because viewing is only possible under supervision. To make an appointment, please call Van der Linden Vastgoedmanagement on 020-571 27 02, or I AM Real Estate on 020-210 33 33.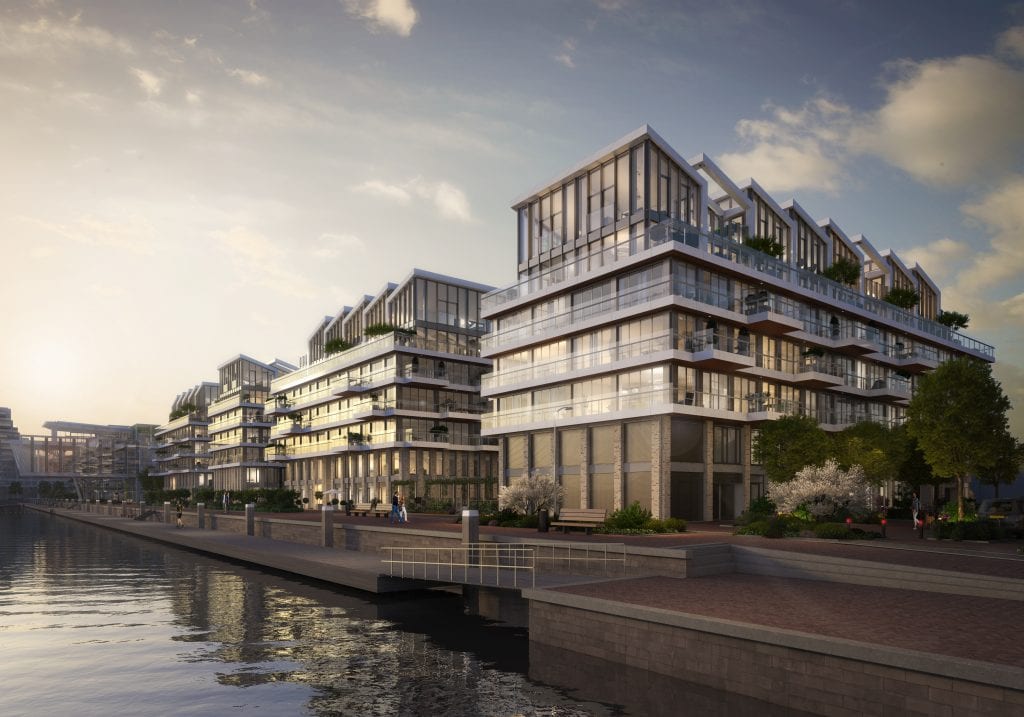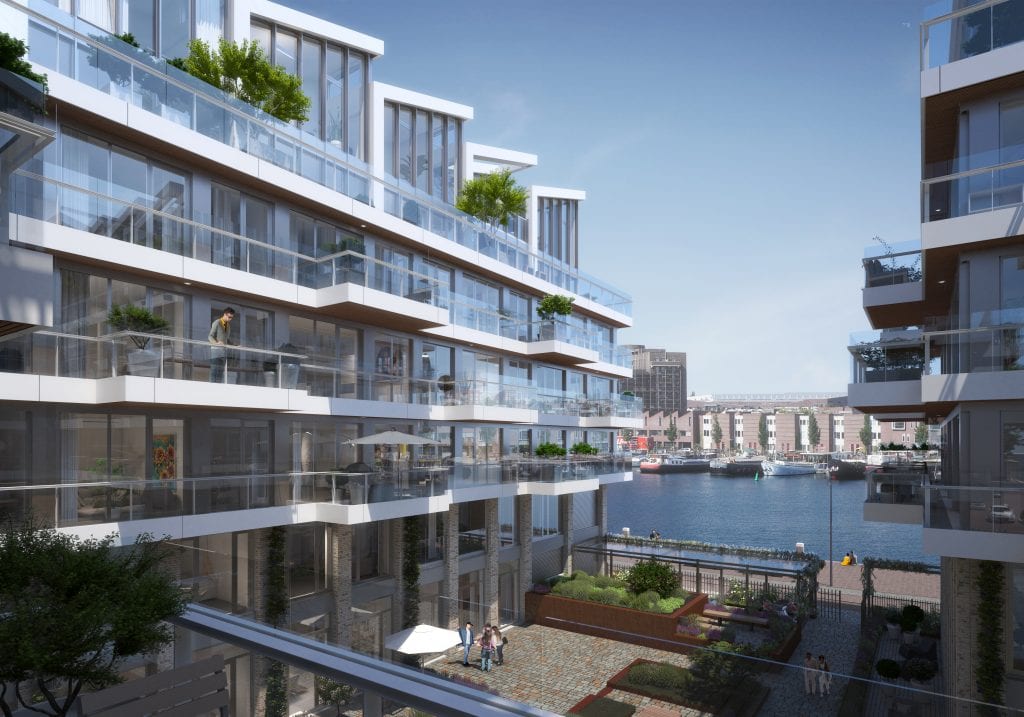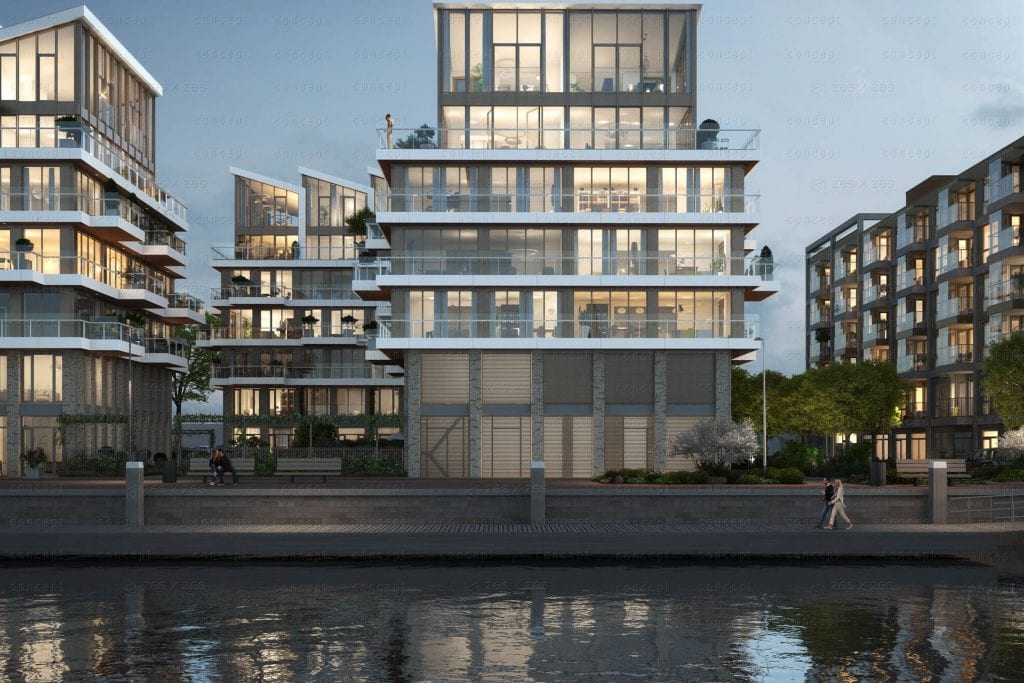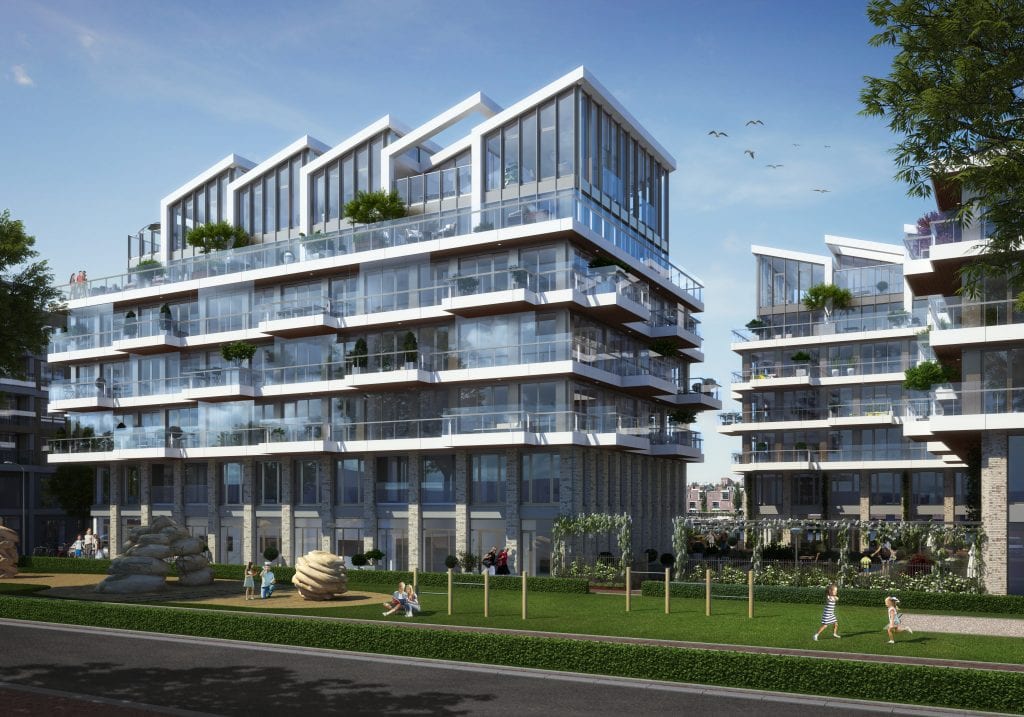 Unique location on the waterfront
Cruquius 1.3H is located on the Entrepothaven, right at the beginning of the Cruquiusweg, close to the beating heart of Cruquius and with its "foot" almost extending onto the boardwalk. A place where you can relax near the water, or in the green city parks that have been created on Cruquius Island. Somewhere to enjoy the easy-going island life, with quirky catering facilities, a supermarket and a gym that's easily within walking distance.
Beneath the building there is a parking garage. Picture yourself soon, arriving by car and parking it in the garage in your very own parking space. Parking spaces are available for 44 of the apartments (for which the rental price is €175 per month and €20 service costs). There is also a communal bicycle shed.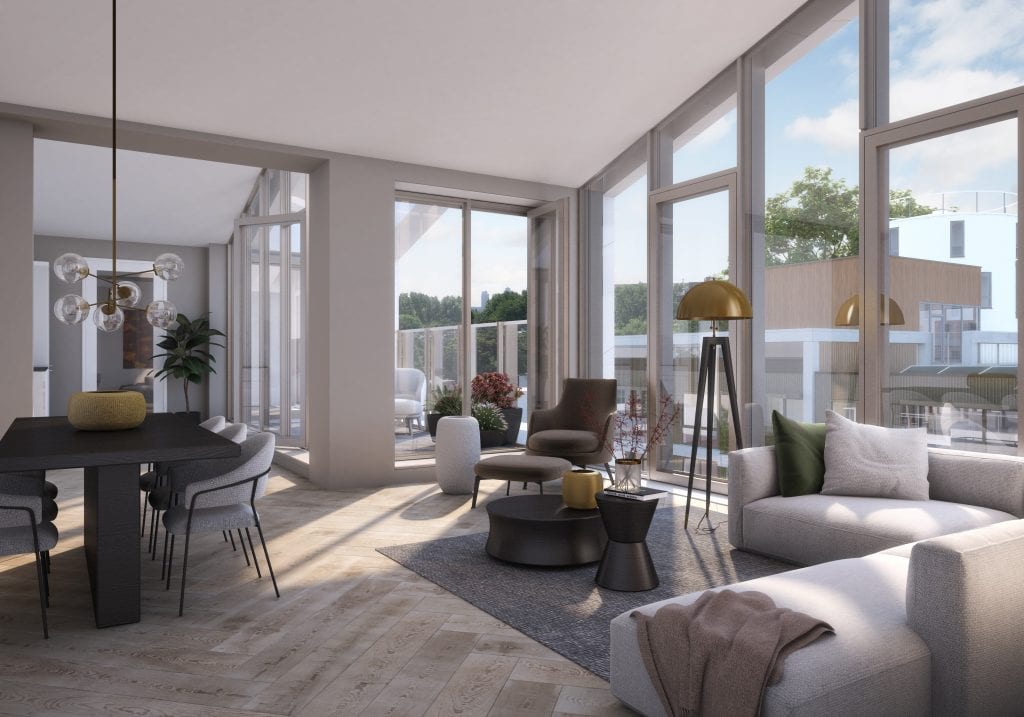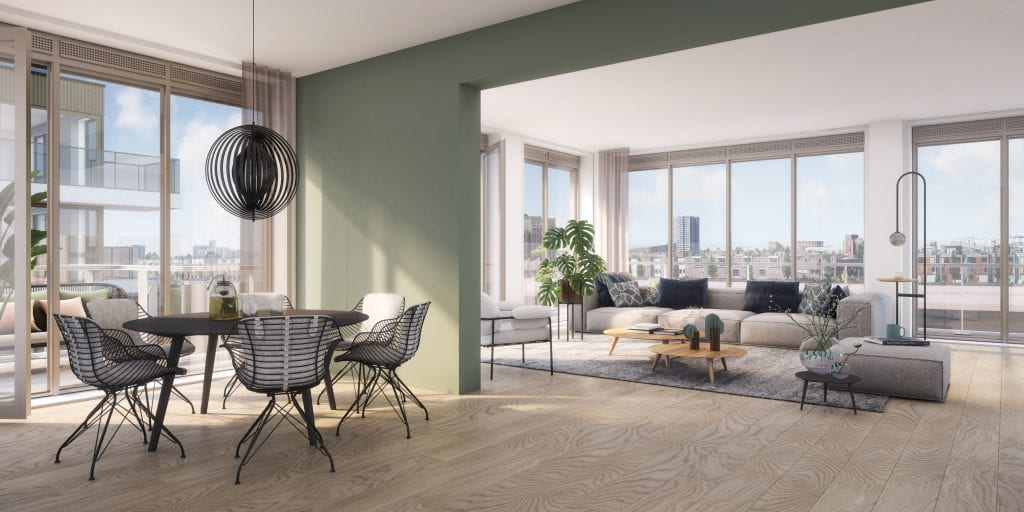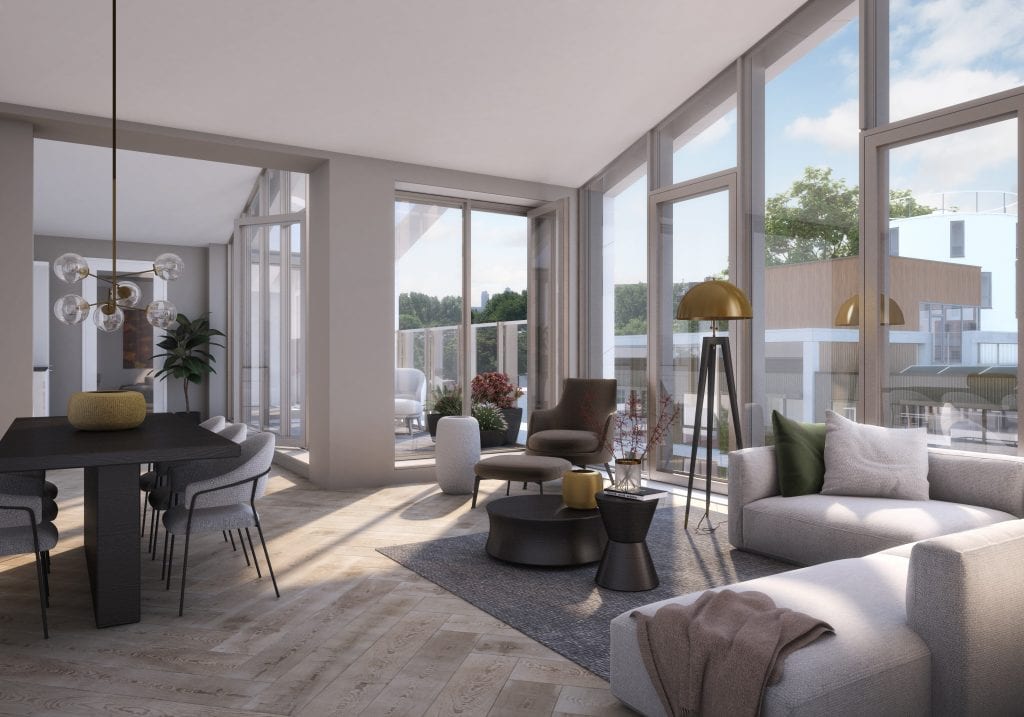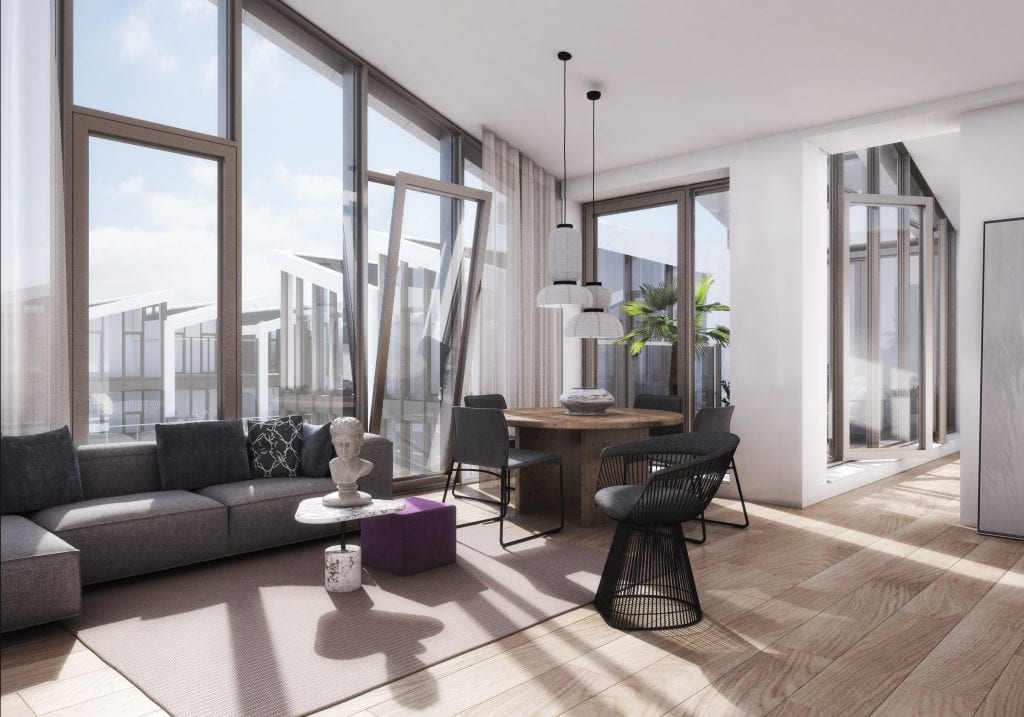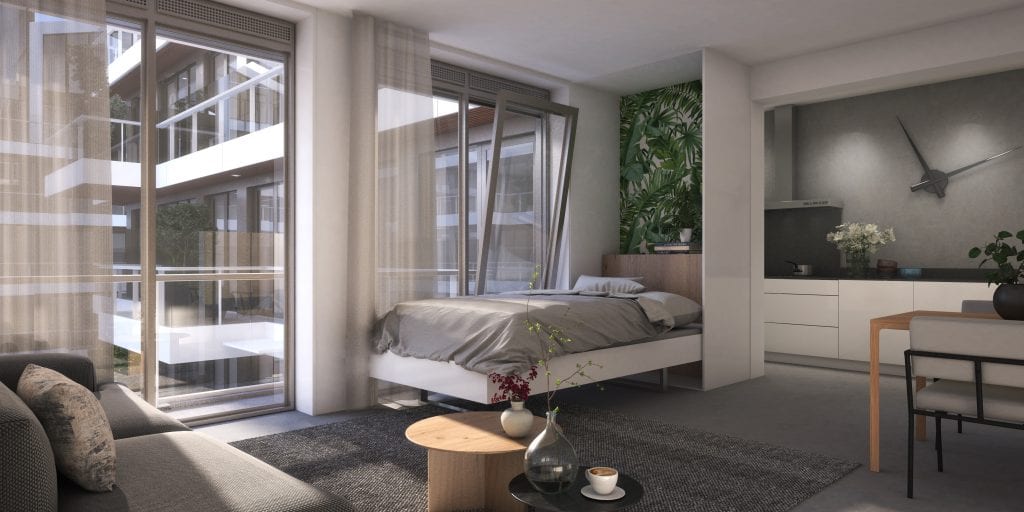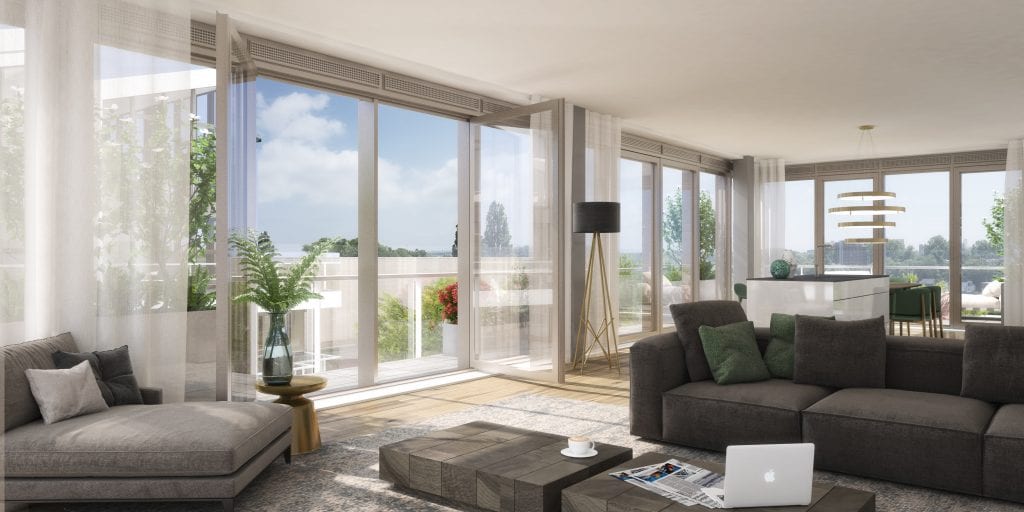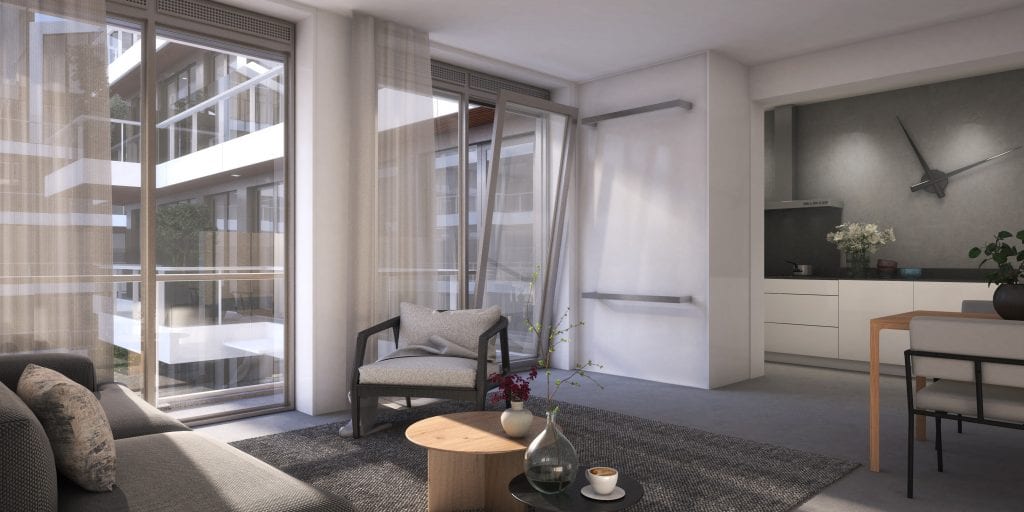 From studio to 4-room apartment
Cruquius 1.3H offers plenty of variation. In this unique building on the waterfront, you can choose from a studio to a spacious apartment with two, three or even four rooms. Another bonus is that the architect has done everything possible to offer practically all apartments a view across the Entrepothaven. Moreover, the apartments are wonderfully light, thanks to their high windows that extend to floor level. The apartments also boast oak laminate flooring.
Rental of the apartments in Cruquius 1.3H is already underway, so some of them have already been snapped up. But there are some still available! See which ones by checking out the home finder below.
Take the virtual tour of the rental apartments in Cruquius 1.3H
How do I register?
After checking out via the home finder which apartment enjoys your preference, you can start the online registration process. In addition to providing your name and address details, you'll need to indicate which apartments you prefer and upload a number of documents. When all documents are complete, the estate agent can allocate an apartment to you.
After clicking on an apartment in the home finder, clicking the 'Ik wil deze woning' option will open the applicable online registration form. You can also use the turquoise button.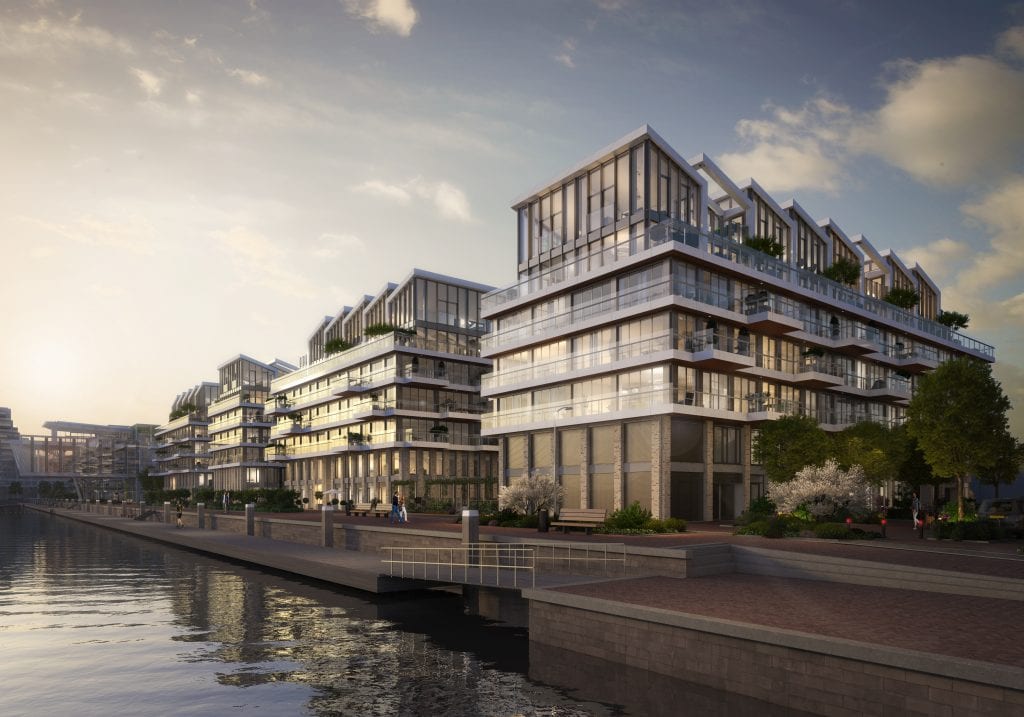 Beautiful architecture
Amsterdam architectural firm Arons & Gelauff is the driving force behind the design of Cruquius 1.3. "The architecture is a clear nod to Cruquius' maritime and industrial past. But while this past is likely to conjure up visions of dark bricks, we were aiming more for buildings that are light and expressive. Buildings that are a good fit with the rest of the structures on Cruquius Island. This was achieved by designing the buildings with characteristic 'shed roofs', the sawtooth profile of which is a throwback to old factories and identifiable from a distance."
Questions? Or would you like to book a viewing?
You can view the rental apartments in Cruquius 1.3 every Tuesday and Thursday between 13:30 and 16:30 pm. If you would like to view an apartment, please contact one of our estate agents to make an appointment. You can also call or email one of these estate agents if you have any questions. Their contact details are given below.
Email address: verhuur@vanderlinden.nl
Tel: 020-571 27 02
or
Email address: cruquius@iamrealestate.nl
Tel: 020-210 33 33